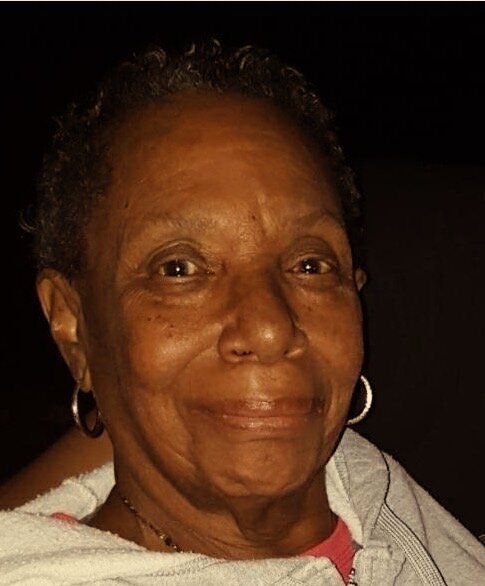 Visitation at Funeral Home
6:00 pm - 8:00 pm
Wednesday, October 19, 2022
Dodge-Thomas Funeral Home
26 Franklin Avenue
Glen Cove, New York, United States
Funeral Service
10:00 am
Thursday, October 20, 2022
St. Patrick RC Church
 235 Glen St.
Glen Cove, New York, United States
Final Resting Place
12:00 pm
Thursday, October 20, 2022
Calverton National Cemetery
210 Princeton Blvd.
Calverton, New York, United States
Obituary of Carolyn Lee Oglesby
Please share a memory of Carolyn to include in a keepsake book for family and friends.
Our Dearly beloved Carolyn Lee Oglesby, affectionately known to many as Carol Ann, Rice, Mrs. O or Miss Carolyn, was born on June 26, 1943, in Port Chester, NY to the late William and Catherine Brown. Two beautiful children were born from this marital union: Carolyn Lee Oglesby and Cathleen Lairessa Mealing. Carolyn and her sister moved to Glen Cove with their Mother Catherine in 1957. Carolyn Oglesby joined St. Patrick's Church in Glen Cove, New York and was Baptized on December 5th, 1959, alongside her Sister Cathleen Mealing. She later went on to complete her confirmation on March 9th, 1960. Carolyn graduated from Glen Cove High School in June of 1962. Immediately following graduation, Carolyn studied to take the civil service exam to become a library clerk at the Glen Cove Library at the age of 19. She passed the test and successfully worked at the Glen Cove Library for many years. She later went to work at Locust Valley Library until she retired in 2011. Carolyn met her husband Romiedell Oglesby when she first moved to Glen Cove in 1957. They were married on July 10th, 1964, and settled in Glen Cove. Romiedell and Carolyn were blessed with four beautiful children; Tracey Slaght, Romiedell Oglesby
Jr (now deceased), Mia Millard and Seanna Oglesby. Carolyn was extremely active in the Glen Cove Public School System advocating for
children with learning disabilities. She became president of the Association for Children with Learning Disabilities in the Glen Cove School District. She was also active in a Literacy Program that she started at the Locust Valley Library System. Her love for helping people to read and have a love for reading is a legacy that she lived every day to pass down to the next generation. Carolyn was an avid music enthusiast of all styles of music, enjoying artists like, Luther Vandross, Patti LaBelle, Chaka Khan, Johnny Kemp, Nina Simone, Roberta Flack, Barbra Streisand, Whitney Houston, John Coltrane, Boney James, Bob James, David Sanborn, Miles Davis, and others. She attended the annual Saratoga Jazz Festival throughout most of her adult life. Carolyn loved gathering with family and friends for cookouts, good times, great
music, dancing, laughing and fun! Carolyn had a wonderful sense of humor and a way of making people laugh until they cried. She enjoyed traveling, going to the beach, reading, crocheting, watching her grandchildren and her favorite television shows. She loved to cook, and some of her favorite foods were seafood, steak, lobster, ice cream, barbecued ribs, potato salad and seasoned fried chicken!
Carolyn had a very loving heart and always did her best to give to those that were less fortunate. She was a wonderful wife, devoted mother, grandmother, great-grandmother, sister and a loving friend to all who knew her. She leaves behind the legacy of a virtuous woman to all who knew and loved her. She had an intimate relationship with God, a passionate prayer life and a great love for God's Word. She was a prayer warrior and mighty intercessor in the army of the Lord Jesus Christ. And She spent her life sharing the great gospel and encouraging others to receive God's gift of salvation through belief in Jesus Christ our Lord. Carolyn leaves to mourn her husband Romiedell Oglesby Sr., three children; Tracey Slaght, Mia Millard, and Seanna Oglesby, four grandchildren; Christian Oglesby, Ashley Slaght, Jaylen Martinez, Isaiah Oglesby; five great-grandchildren; Xavier, Mason, Dustin, Mila, and Charlee; one sister Cathleen Mealing; one daughter-in-law Estie Oglesby, and a host of nieces, nephews, cousins, and friends.
Share Your Memory of
Carolyn