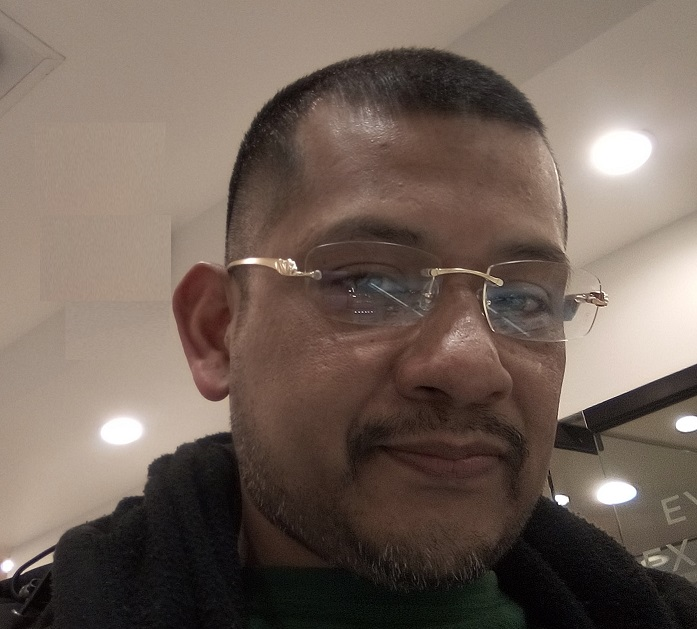 Memorial Service
4:00 pm - 5:00 pm
Thursday, June 30, 2022
First Baptist Church
7 Continental Place
Glen Cove, New York, United States

Get Directions
Obituary of Richard Juarez
Please share a memory of Richard to include in a keepsake book for family and friends.
JUAREZ, Richard of Glen Cove, NY June 12, 2022 age 44. Beloved father of Monica and step-father of Sierra (Roxanne). Loving son of Moises and Maria. Dear brother of Alexander (Michelle). Also survived by Isabella, Alessandra, Lilliana, and Brenna.
Richard, also known as "TACO and Richy" to friends and family. Graduated from Glen Cove Highschool with his equivalency in 1995. Then went on to attend and graduate from Island Drafting and Technical Institute in 2010. Ultimately, working as a landscape designer.
A few stories about Richard. Like the time he took a bus to see a friend's newborn. Then there is the time he went with his dad, Moises, to buy groceries for another family and their children. Playing in the water fountain which was downtown. Making his Mom smile when he was missing his front teeth. Playing Lacrosse with his older brother at the high school. Holding and spending time with his daughter Monica who was his world.
Richard loved fishing and taking his walks and eating Spanish food with his family. Traveling to Morelia, Mexico to visit his family. Going to New York City with his friend Leroy Sanders. Spending time with Rodney Jackson and going to church. Calling late at night to a radio station, when were kids to send shout-outs to his friends.
There are times when my dear brother would say he has nothing, but he would then smile and laugh. My baby brother had everything and there are many people I know, who have everything but have nothing. I Love you, Rich….. for every on my mind.
Family and friends may pay their respects on Thursday, June 30, 2022, at, First Baptist Church, 7 Continental Place., Glen Cove, New York, from 4:00 to 5:00 p.m. for a Memorial Mass.
JUAREZ, Richard de Glen Cove, NY 12 de junio de 2022 44 años. Amado padre de Mónica y padrastro de Sierra (Roxanne). Amado hijo de Moisés y María. Querido hermano de Alexander (Michelle). También le sobreviven Isabella, Alessandra, Lilliana y Brenna.
Richard, también conocido como "TACO and Richy" por amigos y familiares. Se graduó de Glen Cove Highschool con su equivalencia en 1995. Luego asistió y se graduó de Island Drafting and Technical Institute en 2010. Finalmente, trabajó como diseñador de paisajes.
Algunas historias de Richard. Como la vez que tomó un autobús para ver al recién nacido de un amigo. Luego está la vez que fue con su papá, Moisés, a compras de comestibles
para una familia y sus hijos. Jugando en la fuente de agua que estaba en el centro. Haciendo sonreír a su mamá cuando le faltaban los dientes frontales. Jugando Lacross con su hermano mayor en la escuela secundaria. Sosteniendo y pasando tiempo con su hija Mónica que era su mundo.
A Richard le encantaba pescar, pasear y comer comida española con su familia. Viajando a Morelia, México para visitar a su familia. Ir a la ciudad de Nueva York con su amigo Leroy Sanders. Pasar tiempo con Rodney Jackson e ir a la iglesia. Llamando tarde en la noche a una estación de radio, cuando eran niños para enviar saludos a sus amigos.
Hay momentos en que mi querido hermano decía que no tiene nada, pero luego sonreía y reía. Mi hermanito lo tenía todo y hay mucha gente que conozco que lo tiene todo pero no tiene nada. Te amo, Rich... por todo lo que tengo en mente.
Los familiares y amigos pueden presentar sus respetos el jueves 30 de junio de 2022 en First Baptist Church, 7 Continental Place., Glen Cove, Nueva York, de 4:00 p. m. a 5:00 p. m. para una Misa Memorial.
Share Your Memory of
Richard