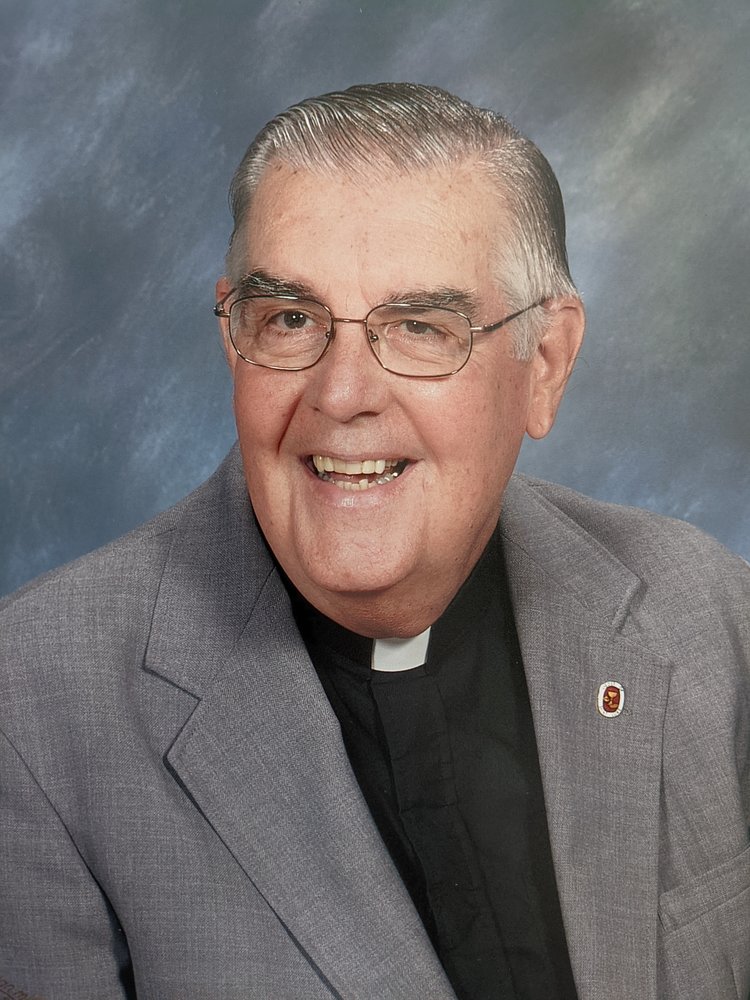 Obituary of Rev. John P. Fahey, Jr.
Reverend John "Jack" P. Fahey Jr. of Shirley, NY and formerly of Glen Cove, NY on May 18, 2021 age 79.
Visiting at Dodge-Thomas Funeral Home of Glen Cove on Sunday from 5-8pm. Funeral Service at St. James United Methodist Church of Lynbrook on Monday at 11am. Interment at East Hillside Cemetery. www.DodgeThomas.com
John "Jack" Patrick Fahey, Jr passed away on Tuesday, May 18, 2021, at Long Island Community Hospital. He was born June 13, 1941 in Glen Cove, NY to John P. Fahey, Sr and Ann Kruger Fahey. He graduated from St Patrick's Chaminade High School in 1958 and received his B.S. in Political Science from Adelphi University in 1966. He graduated Summa Cum Laude from New Brunswick Theological Seminary with a Masters of Divinity in 1986. He married Jean Lowery on February 1964. He loved preaching and singing and had a great sense of humor. He enjoyed vacationing in Montauk, St. Thomas, and Jamaica. He loved politics and religion and sought to never mix the two. A lifelong Democrat, he was very active in Glen Cove and Nassau County politics from the 1960s to 1980s. He was at his happiest when he was surrounded by friends and family.
He was a member of the Glen Cove Elks Club and was secretary in the 70s to early 80s. Pastor of Carpenter Memorial United Methodist Church from 1980-1988, Riverhead United Methodist Church from 1988-2000, and Lynbrook United Methodist from 2000 until his retirement in 2013. Was in charge of Lay Speakers Classes Chaplain at Peconic Bay Hospital in the 90s. A member of Riverhead and Lynbrook Rotary Clubs and Fire Chaplain of the Lynbrook Fire Department. A 32nd degree Mason of the Masonic Order of Masons in Riverhead, Glen Cove, and Lynbrook. Lifetime professing member of the Order of Saint Luke.
He is survived by his wife Jean, sons Edmond (Valerie) and Patrick (Diane), 5 grandchildren: Cullen, Catherine, Megan, Dillon, and Caroline, several cousins, and loved by so many friends.
Share Your Memory of
Rev. John