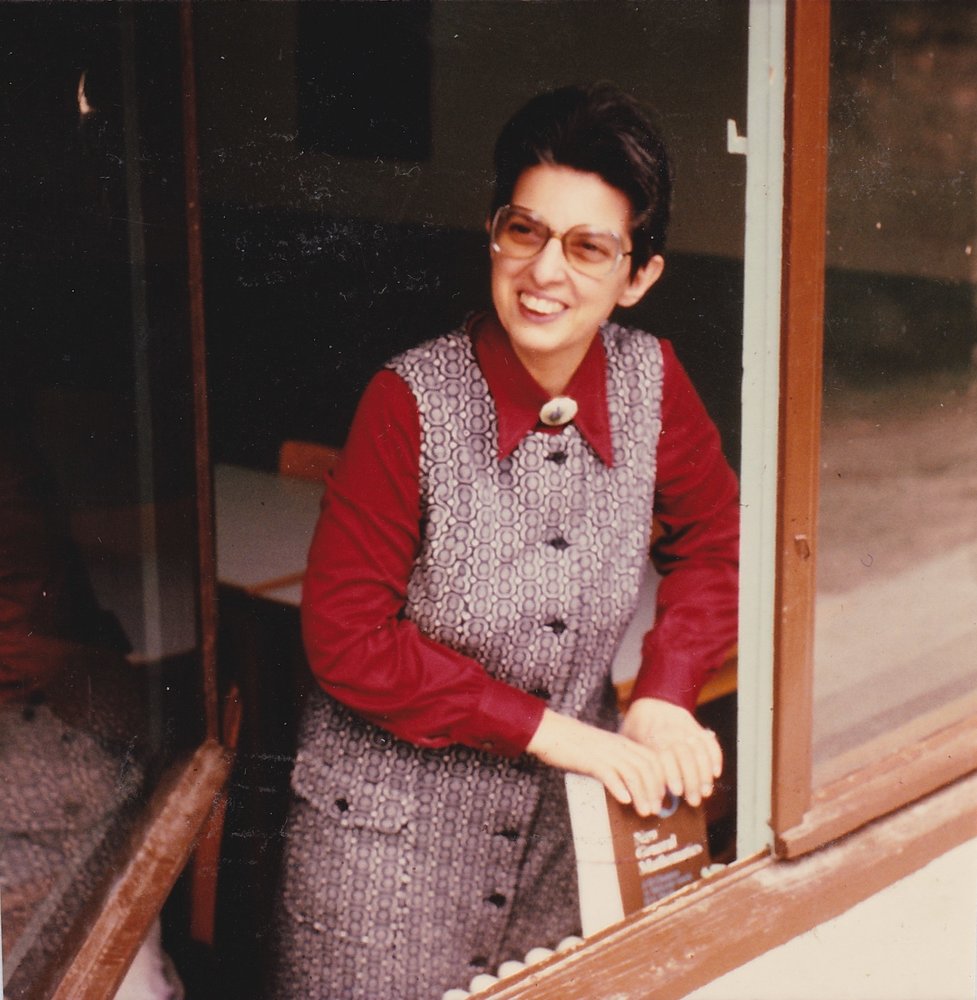 Obituary of Margaret A. Zaller
Please share a memory of Margaret to include in a keepsake book for family and friends.
Margaret Agnes Paparillo Zaller, a resident of Glen Cove, NY, died on March 12, 2021 due to complications from COVID-19. She was born on September 18, 1926, in Astoria, NYC, the third of four children of the late Raphael and Margaret (Vitrone) Paparillo. She graduated from Queens College (CUNY) in 1948 with a major in mathematics, and in 1957 she earned an M.A. from Columbia University.
She initially worked as an actuary between 1948 and 1957, studying at night and during the summer for her master's degree. From 1957 to 1963 she was a mathematics teacher at the West Hampstead High School on Long Island; in 1963 she received a one year grant from the National Science Foundation to study at Wesleyan University in Connecticut.
In 1964 Margaret was appointed chair of the Mathematics Department at the Overseas School of Rome, Italy, a position she held until 1973. In 1965 she married Charles Zaller in Rome.
In 1974 she became head of the Anglo-American Section of the Institut auf dem Rosenberg, St. Gallen, Switzerland. Her husband, Charles, died in 1985; she retired in 1988.
Margaret returned to the United States in 1993, making her home in Glen Cove, NY. During her 27 years living in Glen Cove, she made frequent trips into Manhattan to enjoy the opera, concerts, films and museums which she was committed to supporting; she often met her sister, Rose, there to share meals and the various events they both loved. There were also many trips back to Europe, exploring new places on different tours, often accompanied by close friends: she celebrated her 90th birthday in the Loire Valley, France. When she was home, she loved to play bocce, to take long walks, and volunteer at election polls. A favorite activity was visiting the Senior Center to share meals, talk with friends and play scrabble.
Margaret was a very bright and witty woman, fluent in French, Italian and German. She was a long time member of the American Association of University Women's North Shore Branch, frequently leading discussion groups about the lives of different composers; she was a proud member of The Order Sons of Italy. Margaret was loved by her students, by her friends and by her family, and she was committed and devoted to all of them.
Besides her husband, Margaret was predeceased by her sister Rose Paparillo (2015), her sister Ursula Lepesqueur (2012), and brother Ralph Paparillo (1951). She is survived by her nephew Paul Lepesqueur and his wife, Mary, of Canterbury, NH; her nephew Eugene Lepesqueur and his friend Kathleen Carbone of Williamstown, MA; her cousin Ralph Napolitano and his wife, Joann of Eastchester, NY.
Share Your Memory of
Margaret