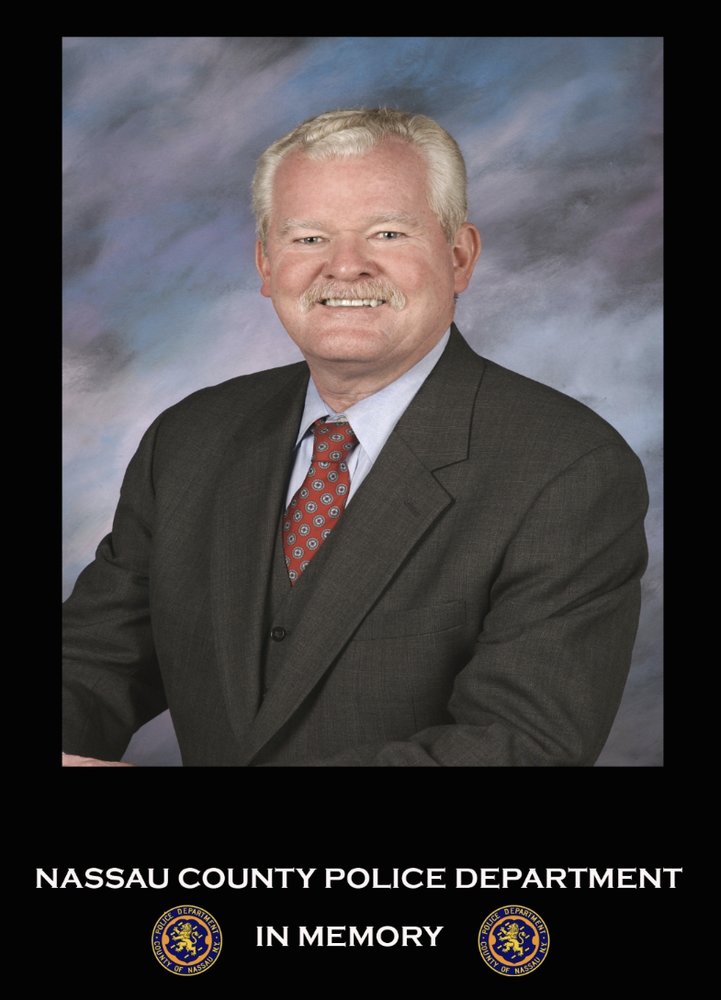 Visitation
1:00 pm - 3:00 pm
Saturday, April 17, 2021
Dodge Thomas Funeral Home
26 Franklin Ave.
Glen Cove, New York, United States

Get Directions
Memorial Service
3:00 pm
Saturday, April 17, 2021
Dodge Thomas Funeral Home
26 Franklin Ave.
Glen Cove, New York, United States

Get Directions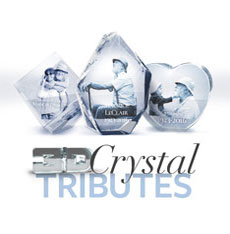 Order A Crystal Tribute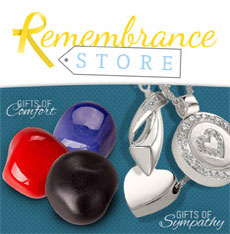 The Remembrance Store
Obituary of Thomas V. MacDonald
Please share a memory of Thomas to include in a keepsake book for family and friends.
MacDonald, Thomas V., 69 on December 28, 2020, of Port St. Lucie, FL, formerly Glen Cove, NY. Retired Nassau County PD. Beloved Husband of Diane MacDonald, nee McGinley. Loving Stepfather of Dawn Bush (Edwin) and Billy Bush (Christy). Devoted Brother of Rosemary, Robert, Patricia, Richard, Elizabeth, Maureen, and predeceased by Kathleen. A Celebration of Life will be held at Dodge Thomas Funeral Home, 26 Franklin Ave, Glen Cove, NY, on Saturday, April 17th from 1-4PM.

Tom was born and raised in Glen Cove. He attended St. Patrick's Grammar School, where he received his Sacraments, was an Altar Server, and Graduated in 1965.
After St. Patrick's, Tom attended Glen Cove High School and was a Member of the Class of 1969. He Attended his 45th and 50th High School Reunions and reunited with friends from both St. Pat's and Glen Cove High.
During HS, Tom work as a Golf Caddy at Glen Head Country Club. It was there that Tom learned his love for Golf. Tom would observe the good Golfers, take tips from the Pro, and play there on the days the Club was closed for Maintenance. He loved the outdoor feeling and was a Walker and jogger.
Tom continued his Education at Nassau Community College receiving his A.A.in the Spring of 1971. Tom's desire was to become a Police Officer like his Father, Tom Sr. but NOT as a Glen Cove P.O. Tom applied for the Nassau County Police Dept. and was a Graduate of the Class of September 1971. Most of his time he was mainly assigned to the Communication Bureau, which he enjoyed. He Retired in 2004 after 32 years of Service.
INTERESTS
GOLF
As mentioned before, caddying piqued Tom's curiosity in Golf. He started at the Course he worked and moved onto the bigger and better Courses with his Cousins and Friends, including Pebble Beach, CA, The Black Course, Bethpage, NY, and other Major PGA Course.
SKIING
He also developed the love for skiing. Not the East Coast Slopes but the prestigious Slopes of the Resort Cities out West, again with his Cousins and Friends. Those included Vail, Aspen, Deer Valley, and Beaver Creek to name afew.
TOM – 46 SETTLES DOWN
Then, at age 46, Tom, the bachelor, met the love of his life, Diane, and his world changed. He stayed closer to home and became involved in the Manhattan scene,as Diane had 2 Children, Dawn age 15 & Billy age 11.
MANHATTAN
Tom had read all about the Great Chef's of Manhattan, but had never tasted their cuisine. He had reviewed all the fancy Hotels, but had never visited them. Actually, Tom had never seen a Broadway show. He had always traveled far for physical and luxurious activities. So, this would be a new adventure for him. Diane had vast experience of Broadway, even Dawn and Billy had experienced Broadway and local Theater productions on Long Island. So together Tom and Diane were about to experience a "New" Manhattan together. It was a wonderlust of Cuisine, Theater, Museums, joined a Theater Club, the NY Philharmonic for Seasons, and visited Hotels in Manhattan that one could only find in a Fairy Tale.
HONEYMOON CALIFORNIA
They Honeymooned the West Coast of California including San Francisco,Fisherman's Wharf, Napa Valley, visiting and staying at Beautiful Wineries along the way. Eating in all the fine Restaurants, including the now infamous "French Laundry" in Yountsville, CA. They couldn't miss the Monterrey Peninsula, Pebble Beach and all the magnificent Resorts and Restaurants along the way.
SETTLING DOWN WITH FAMILY
They returned to the Beautiful home they had purchased in West Hills, NY, in horse country, in the Huntington area of LI with their children, Dawn and Billy Bush.
CRUISING
Tom's venture for travel grew and they soon became avid Cruisers, which was a passion of Diane's. They cruised throughout almost all the Caribbean Islands, to and from Europe, TransAtlantic, the Mediterranean, some of Europe. Their last big Cruise was to Alaska where they enjoyed a personal Land tour on their own in Anchorage and then met up with the ship's Land Tour and spent another 5 days on Land visiting the interior of Alaska and the beautiful National State Parks. Tom and Diane are part of the Very Unique Club of the 1% of Alaskan Visitors who actually get to see to Top of Mount McKinley. The weather must be perfect in order to see that and on their visit to the Park it was. Their Cruise was as Magnificent as the Land Tour. As Diamond Plus Member on Royal Caribbean Cruise Line the amenities and company exceeded expectations. (Part of the reason they retired to Florida)
HAWAII
But Tom and Diane could not leave out our Nation's 50th State, so they packed their bags and flew off to The Big Island of Hawaii. Once again, Diane had previously visited 2 of the Hawaiian Islands, Oahu and Maui, so they were looking for a change. There in Kona they fell in Love again, as well as falling in love with the Island and its friendly people. They bought a time share and returned many times, including to the Beautiful Island of Kauai. They particularly loved the North Shore of Kauai, but did travel the Island where possible. They tubed through caves on the Island and tubed down old Sugar Cane Shutes. On Hawaii they walked down part way to the only active volcano. The Island of Hawaii grows in size everyday because lava spues into the ocean and black molten rock forms more land. Volcano National Park is on the Hilo side of the Island and is a very interesting Day trip. There is also an Observatory in the interior of Hawaii up in the Mountains. You can find SNOW there at times. It is an amazing trip. An adventure when it is open.
Hawaii also has one of the United States largest Cattle Ranches in the middle of the Island. You can visit for a Rodeo Bar-B-Q Tour and have a great time eating, drinking, and dancing. Now Hawaii does not have Cowboys tending to the cattle, they have "Paniolos". They ride horses just like the Cowboys of West, but their hat is a cross between a Cowboys Hat and a Sombrero. They eventually sold their Time Share as they were spending more time on Cruise Ships than Airplanes.
GREEN FLASH
There is a beautiful phenomenon you can catch while watching a beautiful Sunset over the Ocean Sky. It is call "A Green Flash". Just as the sun sets and it hit the water line a Green Flash lights the sky where the sun set. The Flash lasts but a second, so you must not take your eye off the setting Sun. Tom loved watching the Sun set from the Cruise Ship, where they always tell you the exact time, or from our deck, or the bleachers in the Parking lot, or the Beach in Kona, with a nice cool drink in their hands. Together, Tom and Diane saw two Beautiful Green Flashes. Diane saw one more, but unfortunately, Tom missed it. It was always one of their jokes. They were in the Viking Lounge on the ship looking out the full glass deck, as the Sun just about to set. Diane asked Tom, "What time is it?", as everyone was waiting for the Flash. Tom looked down at his watch and at that very moment everyone went "Wooo!". Tom looked up at Diane and said, "I missed it, ha?". Regretfully she said "Yes, I'm sorry." And it became their private joke. Then Tom said to Diane "But at least everyday when I open my eyes, I have your beautiful face to look at. Who needs a Green Flash?", and he gave her a Kiss.
ATTRIBUTES
Tom was the kindest, most thoughtful, caring, loving, honest, tender but strong man you could ever meet. He held true to his Faith. Tom was a loving Stepfather who would do anything for Dawn and Billy. Stood behind them 100%. Helped them anyway he could.
He was quiet but sometimes could be the life of the party. He was very intelligent, could hold a conversation with anyone, could answer 95% of the questions on Jeopardy, in any category, without hesitation. Tom had a quick, dry, wit. He loved many of the old Great Classic Black and White Movies. Taped many of them so he could watch them when he wanted.
TOM'S DOGS
He loved his Dogs, especially his Rescue Dog, Roscoe. Roscoe was saved from Hurricane Isaac in New Orleans in 2012 and brought up to a Rescue shelter in FL with 39 other Rescues. Tom picked him out to be a companion for the Toy Manchester Terrier he already had. Diane was not a big dog lover. The dogs were Tom's, but Roscoe really stole everyone's heart with his big brown eyes. The dogs loved Tom and they were in bed with him the entire time he was sick, protecting and loving him. No one could get near their Daddy with Roscoe and Cagneychecking them out first. Eighty-six days after Tom left this Earth, his Baby of 8 and a half years, Roscoe, left this Earth to be with his Daddy.
Share Your Memory of
Thomas