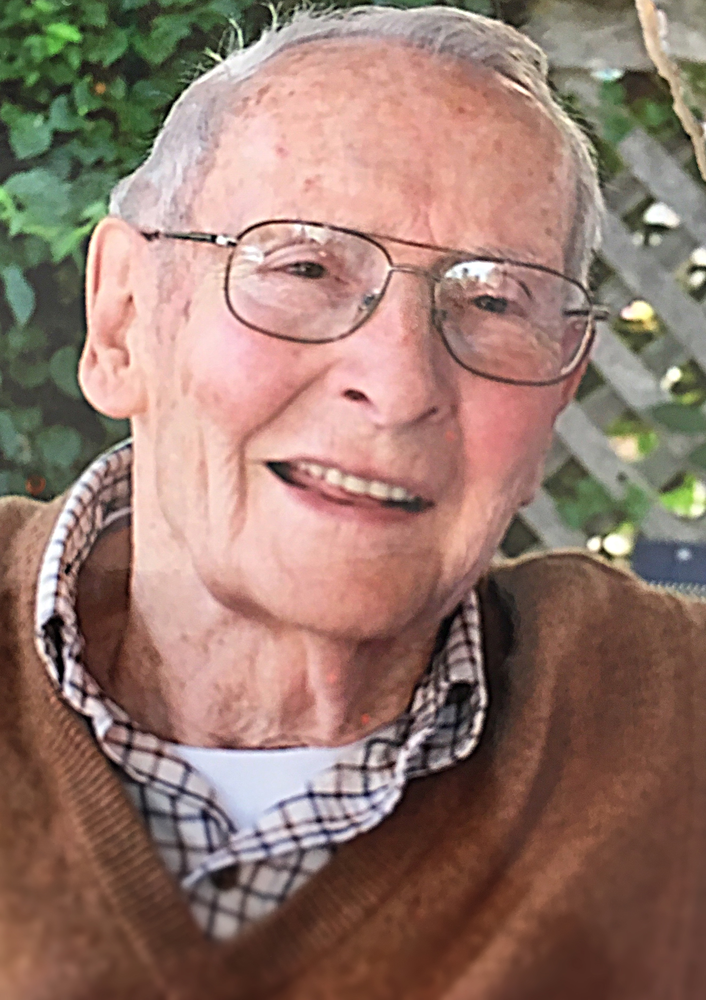 Obituary of Franklin Bromley Flower
Franklin B Flower died peacefully on August 10, 2019 at the age of 94. He was predeceased by
his parents, Cecilia and H. Butler Flower, his beloved wife of 67 years Ada, and his youngest
daughter Joan, who helped care for Frank and Ada as long as her health permitted. He is
survived by three daughters, Ann, Linda (Gary) and Debbie (Gerry), son-in-law Scott, five
grandchildren and one great granddaughter.
Frank enlisted in the Army-Air Force in WWII. He served doing research in Canada and the US
because, as he often said, "The military wants me for my brains, not my brawn!" As a military
veteran he graduated in Engineering from Lehigh University and received his Master's degree in
Environmental Science from Rutgers University.
Frank worked many years at the family oyster business, Frank M. Flower and Sons until 1964
when he accepted a teaching/extension position in Environmental Science at Rutgers
University, the first in that field in this country. Upon retirement in 1987 he and Ada returned
to Long Island to care for his father, H. Butler Flower, and to again work at Frank M. Flower and
Sons until it was sold.
During retirement Ada and Frank enjoyed world-wide travel, volunteering, and being active
members of the Village Church of Bayville. Frank maintained a life long interest in history,
particularly of the civil war era. As an engineer he was always certain epoxy and duct tape could
fix anything, and applied that often to help family and friends. Ada and Frank were a generous
and compassionate couple whose absence leaves a hole in our hearts.
Heartfelt thanks go to Bernice, Moveta, Nichette, Agnes, Mirna, Valerie, and Karen, the
wonderful, beautiful, talented, fantastic women who skillfully cared for Franklin during the last
seven years of his life. They showered he and Ada with loving care, comfort and beauty.
A memorial service will be on September 21, 2019 at Dodge Thomas Funeral Home (26 Franklin
Ave, Glen Cove, NY) with visitation at 12:30p.m. and a memorial service at 2:00 p.m.
Internment will be private.
In memory of Frank and in recognition of his profound gratitude for his education,
contributions may be made in his memory to either of his alum: Lehigh University Scholarship
Fund (online at Give.LU or Lehigh University, 306 S. New St, Suite 500, Bethlehem, PA) or The
Rutgers University Foundation (Rutgers SEBS, Dean's Office, Attn: Melissa McKillip, 88 Lipman
Dr, Suite 104, New Brunswick, NJ 08901. Please note on check that donation is in memory of
Franklin Flower). The family is also honored by donations made in memory of Franklin to The
Village Church of Bayville (9 Mountain Ave, Bayville, NY 11709).