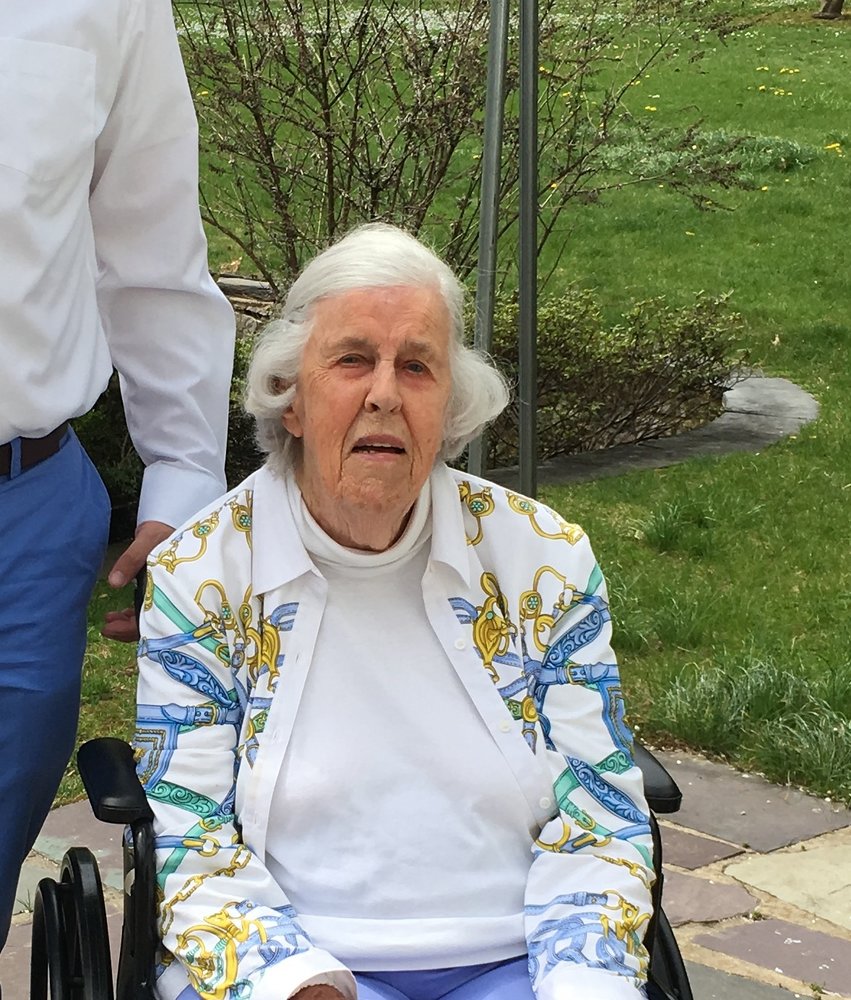 Obituary of Virginia Kelly
Virginia Strub Kelly
June 5, 1922 – April 12, 2018
of Glen Cove, NY
Born in San Francisco, California, Virginia was the daughter of Dr. Charles H. Strub and Vera W. Strub. Dr. Strub was a founder of Santa Anita Park racetrack in Arcadia, California. A proud University of Southern California Trojan, she moved to New York after World War II and met her husband of 62 Years, Francis E. Kelly, Jr. who predeceased her.
Virginia enjoyed participating in and watching sports. She was an accomplished tennis and croquet player, and to her last days, followed thoroughbred horse racing and the Yankees. Virginia was involved in many philanthropic and volunteer endeavors including Catholic Charities, Canterbury School, The North Country Garden Club, and dearest to her heart, Holy Child Academy of which she and Frank were among the founding families.
Family was her joy, and she is survived by her sister, Sr. Elizabeth Mary Strub, SHCJ, her seven children: Linda Mennis (Liam), Francis E. Kelly, III, (Esther), Elizabeth Morten, Christopher Kelly (Greta), John Kelly, Andrew Timothy Kelly (Lisa), and Charles Kelly (Bonnie), thirteen grandchildren, and seven great grandchildren.
Her Funeral Mass will be at Holy Child Academy, 25 Store Hill Road, Old Westbury, NY 11568, on Friday, April 20 at 10AM, with burial to follow. Arrangements entrusted to Dodge-Thomas Funeral Home of Glen Cove. In lieu of flowers consider a donation to Holy Child Academyhttps://www.holychildacademy.org/page.cfm?p=585 and enjoying a bourbon Old Fashioned in her memory. www.DodgeThomas.com