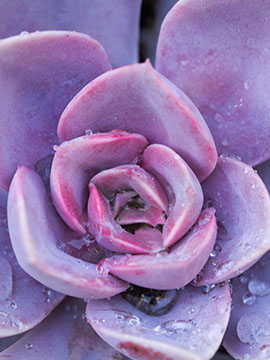 Obituary of Arnhilt Buelte
Arnhilt Buelte, née Weissgerber, was born in Bonn, Germany, on December 26, 1928, and died peacefully in her sleep on June 22, 2017 in her home in Old Brookville at the age of 88. She had come to the United States in 1959 together with her then-beau, Horst E. Buelte, Vice President of American operations for Thyseen Inc. She and Horst were married in Roslyn Harbor in 1960.
In the early 70s, Arnhilt joined the Sands Point Movement Study Group and collaborated with Dr. Judith Kestenberg in conducting research and authoring academic papers that provided the foundation for the Kestenberg Movement Profile, a system that determines how movement patterns evolve within the context of development, linking the dominance of specific movement patterns with particular developmental phases and psychological functions. This led to Arnhilt'sco-founding the Center for Parents & Children with Dr. Kestenberg, providing a space whereparents would participate, with their newborn through three-year-old children, in activities such as art, music, and dance that were designed to fit appropriate movement patterns to the children's developmental needs.
She was also instrumental in fostering the Portledge School community during its early years, both as an active parent and by volunteering abandon: whether it was by chairing International Night, or by famously running the "Antiques" table, Arnhilt was sure to be involved. Arnhilt alsoestablished the Religious Education program at Portledge and taught there for over 10 years,coordinating the classes with Father Mario Costa of St. Paul the Apostle Church.
Arnhilt was long a member of the North Country Garden Club, serving variously through the years as Treasurer, Christmas Party Chair, Provisional Liaison, and Chair of her beloved Wightman House Garden.
In whatever free time she had, Arnhilt played tennis and later in life became passionate about croquet. For years, you could always find her dressed in white – just in case she might go hit some balls.
In addition to her husband, she leaves behind her daughter Antje (Edward), grandchildren Alexandra and Addison, and numerous relatives in Germany.
A Memorial Service will be held on Thursday June 29th at 11am at St. Paul the Apostle in Brookville. Arrangements entrusted to Dodge-Thomas Funeral Home of Glen Cove.
In lieu of flowers, the family asks that donations be made to the North Country Garden Club of LI, PO Box 21, Locust Valley, NY 11560. www.DodgeThomas.com