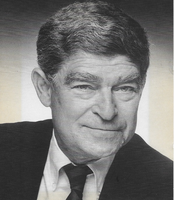 Jerry E. Cohen
Jerry Edward Cohen of Glen Cove, NY, age 85, died on Saturday, January 7, 2023.
Jerry was born on June 18, 1937, the middle son of Dorothy (nee Surasky) and Si Cohen of Morganton, NC.
He attended the University of North Carolina at Chapel Hill, graduating with a degree in Political Science in 1959.
Jerry married Lubah (nee Freedman) in 1960. Jerry served in the US Army and received an Honorable Discharge. He rose to Executive Sales Director at Drexel Heritage, where he worked until his retirement in 1985 after 33 years. Jerry was a 32° Mason, an active member of Congregation Tifereth Israel of Glen Cove, and, after retirement, a film and TV extra. He will be remembered for his dry wit (his film CV included: "Authentic Southern Accent").
Jerry Cohen is survived by his wife of 62 years, Lubah, his daughter Dena Prybutok (son-in-law Mark, and grandchildren Elan, Nate and Maya, of Port Washington), and son Micah Cohen (daughter-in-law Melissa nee Goodman) of Charlotte, NC.
A shiva will be observed Monday, January 9, 4-7pm and Tuesday, January 10, 3 - 7pm at the home of Dena Prybutok: 30 Richards Road, Port Washington, NY 11050