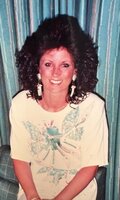 Donna Martino
Donna M. Martino

April 16, 1952 - April 22, 2022

She is survived by her constant companion and guardian angel, Anthony J. Ciampi, her brothers William Martino (Charlotte), Michael Martino (Eileen), her nephew William Martino, Jr. (Nicole) and their three children, Lori Martino (Michael) and her two children. Predeceased by her parents, Leroy and Erica Martino, and her loving Aunt Fay Martino.

Gifted at poetry, with a keen sense of humor, she brought warmth and wit to every room she entered. Everyone who knew her felt her love. Her incredible spirit touched so many lives and she will always be in our hearts.